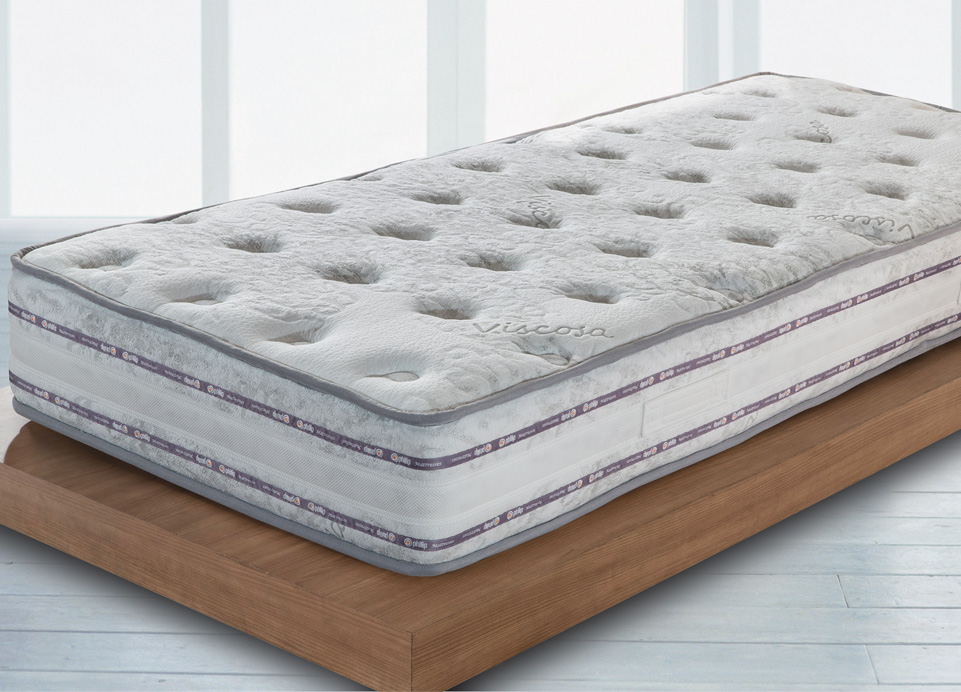 1.

COMFORT

pocket spring units are offering optimal "dotted" body support reacting only on loaded springs while others are keeping still. Using 3 zones pocket spring units ergonomic properties are improved giving better lumbal support. PU foam layer is additionaly softening body pressure.
2.

REINFORCEMENT

mattress edges are reinforced by PU foam
3.

AIRFLOW

this model has 3D tape which is enabling better airflow
4.

FABRIC

high quality Viscose antibacterical fabric is preventing mite and microorganism development
5.

VISCOSA

Viscose is a soft, silky fabric made from the purified cellulose of trees. Viscose properties are similar to cotton and other cellulose fiber properties. It is extremely soft and silky and absorbs moisture rapidly, ensuring highly mattresses breathability. Viscose fabric is pleasant during the winter and summer.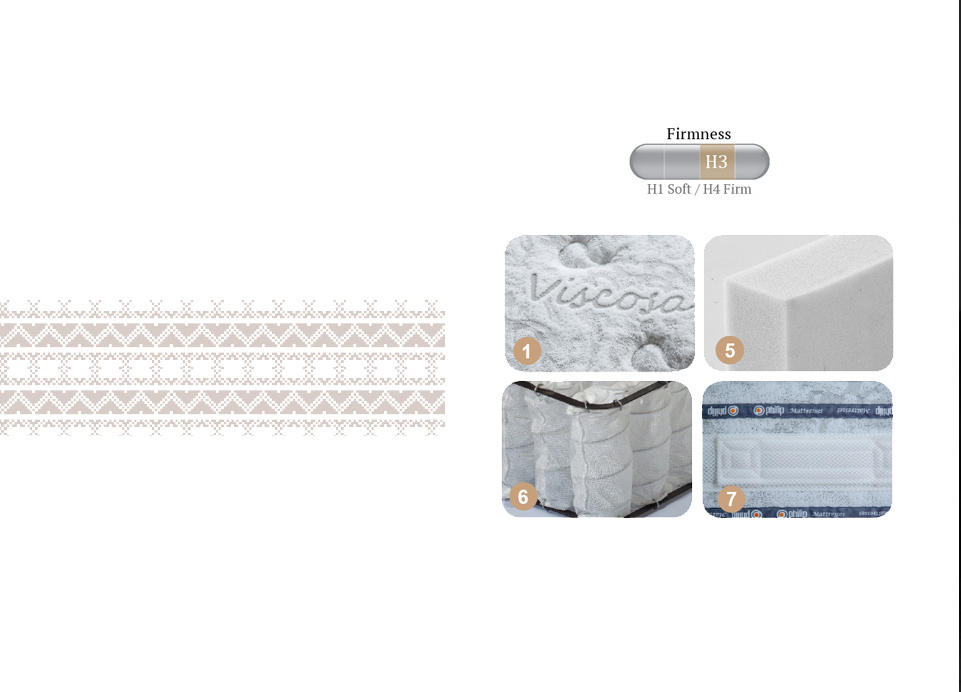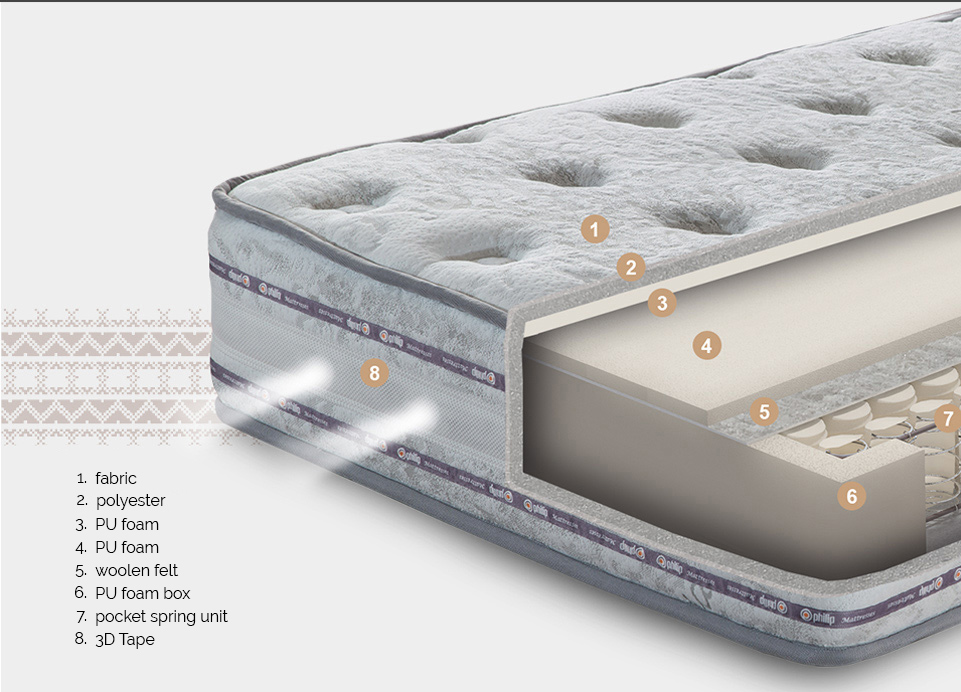 OUR

CATALOG
IT WOULD BE OUR PLEASURE IF YOU DOWNLOAD OUR
ENTIRE PRINTED PRODUCT CATALOGUE
IN PDF FORMAT.