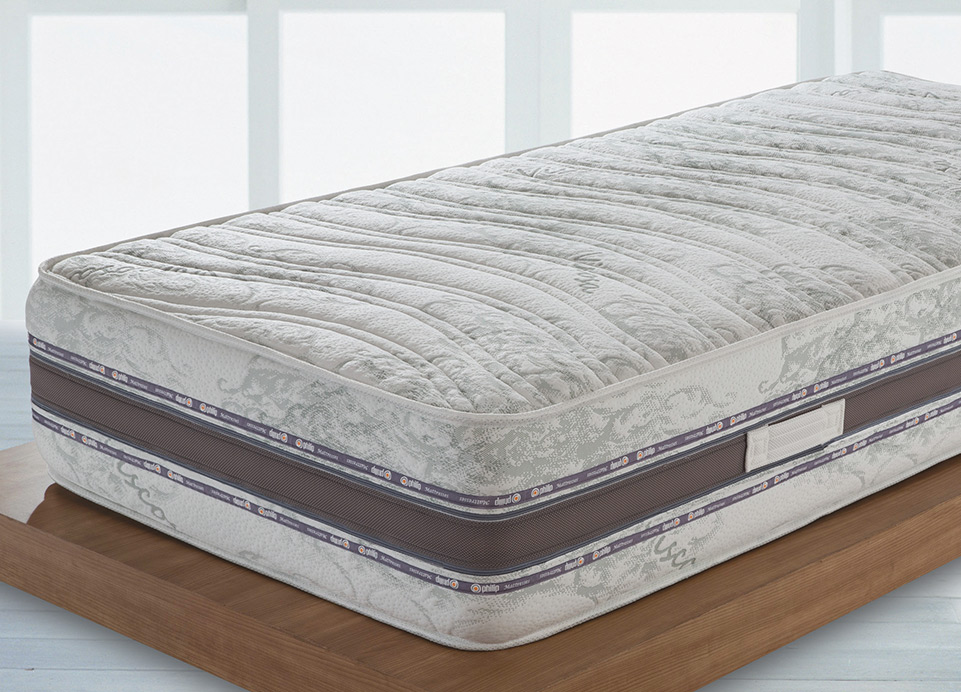 1.

HARDNESS AND DURABILITY

bonnell unit in this model is done by stronger wire, 2,4mm diameter, reinforced by termofixed felt.
2.

REINFORCEMENT

mattress edges are reinforced by PU foam
3.

COMFORT

high quality layer of HR foam 43kg/m3 guarantee additional hardness and durability
4.

AIRFLOW

this model has 3D tape which is enabling better airflow.
5.

FABRIC

Viscose is a soft, silky fabric made from the purified cellulose of trees. Viscose properties are similar to cotton. It is extremely soft and silky and absorbs moisture rapidly, ensuring highly mattresse breathability.
6.

DURABILITY

mattress made in this way guarantee many year of comfort and durability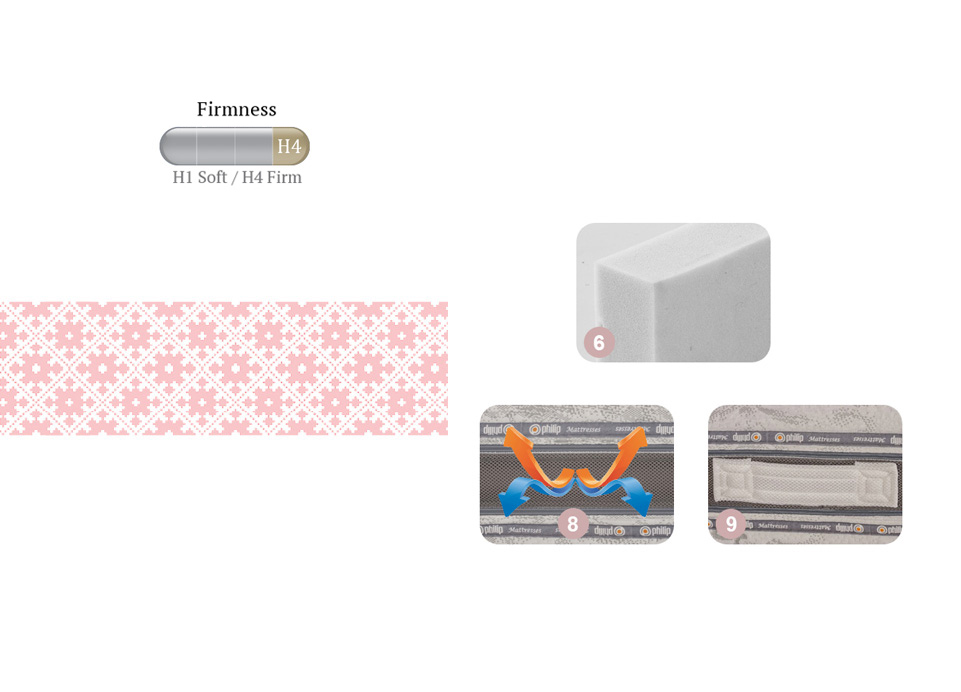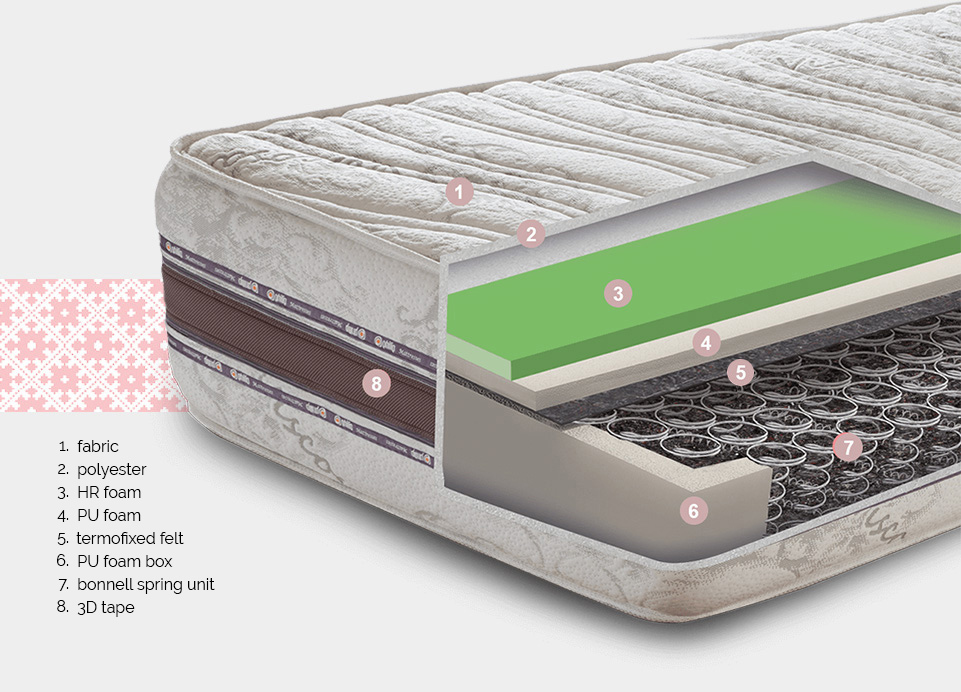 OUR

CATALOG
IT WOULD BE OUR PLEASURE IF YOU DOWNLOAD OUR
ENTIRE PRINTED PRODUCT CATALOGUE
IN PDF FORMAT.