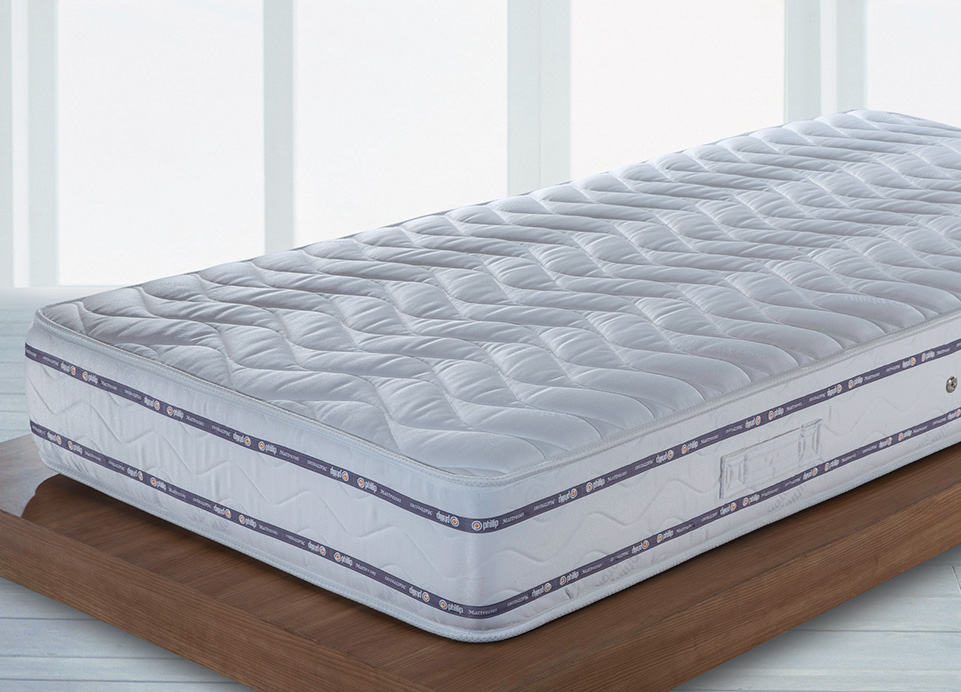 1

REINFORCEMENT

mattress edges are reinforced by the PU foam.
2

COMFORT

PU foam sheets are softening mattress pressure on the body.
3

SUMMER SIDE

mattress cover is quilted with wool to keep you nice and warm during the winter season and cotton to provide you the ideal conditions during the summer time.
4

FABRIC

antiallergy treated fabric ensure the mite and bacteria protection.
5

COTTON

Cotton is plant from mallow family. When the product is enough mature, it is opening and on the top white thing is shown – that is cotton, made from different fibres lenght which are in later production using as textile fibres. It is very soft, elastic, touch sensitive, with good airflow. It is great body warmth conductor. It is keeping skin cold, absorbing and releasing liquids during the night and on that way assuring fresh sleeping climate.

OUR

CATALOG
IT WOULD BE OUR PLEASURE IF YOU DOWNLOAD OUR
ENTIRE PRINTED PRODUCT CATALOGUE
IN PDF FORMAT.