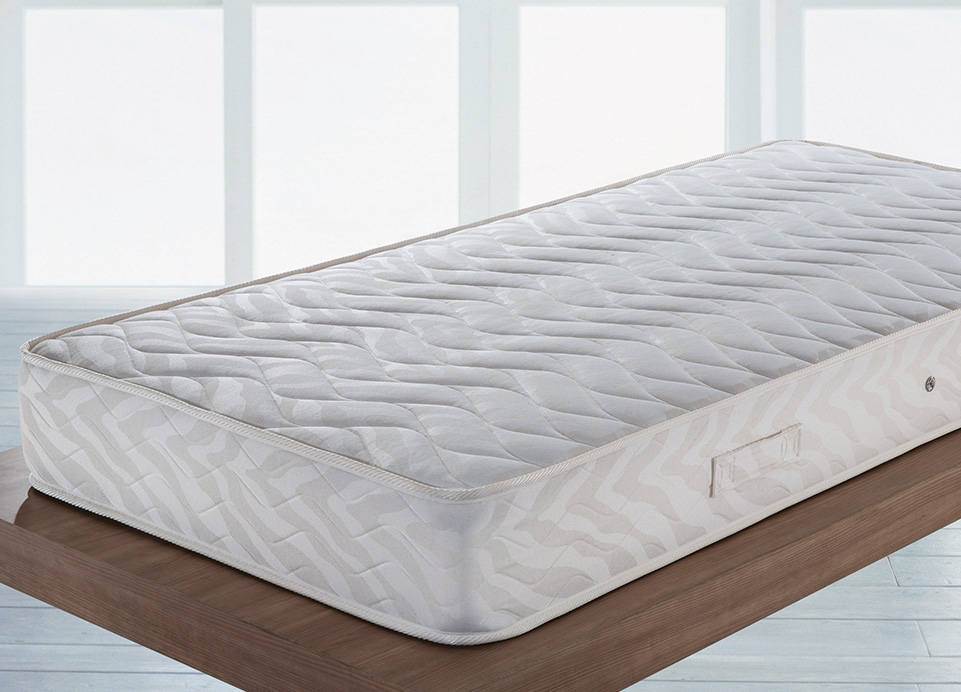 1.

SUPPORT

bonnell spring unit overlayed with ecological termofixed felt is progressively reacting on pressure firstly soft and than with burden increase harder and harder.
2.

REINFORCEMENT

mattress edges are reinforced by the PU foam.
3.

COMFORT

PU foam sheets are softening mattress pressure on the body.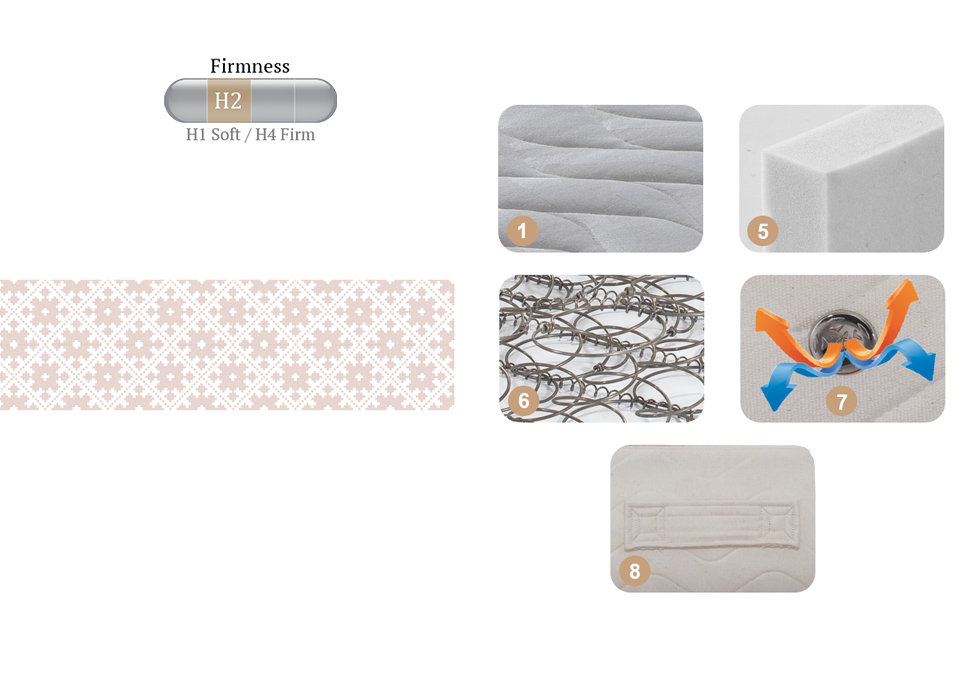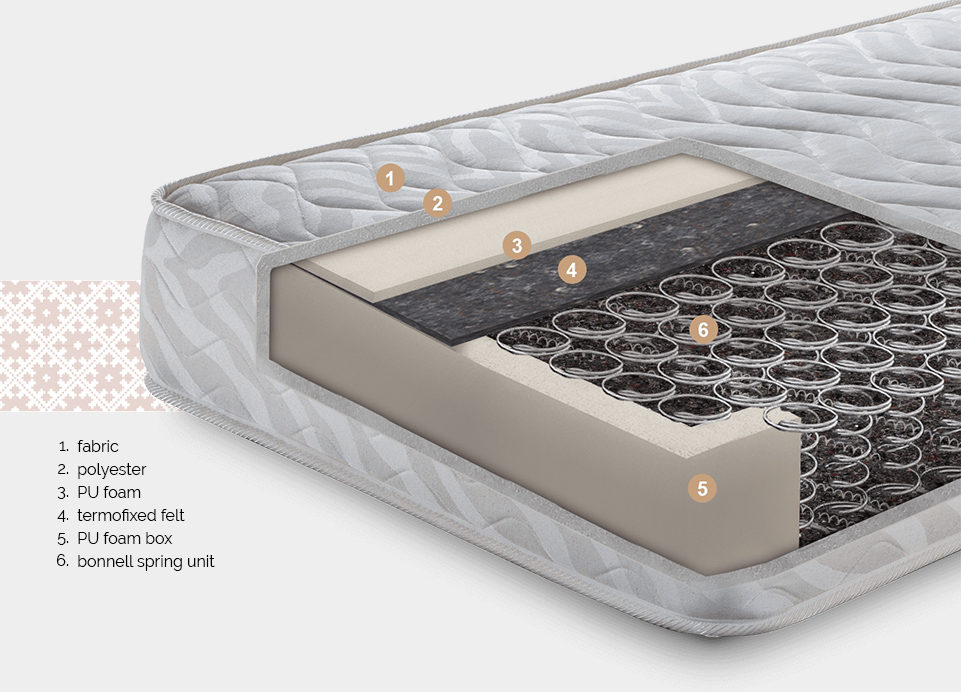 OUR

CATALOG
IT WOULD BE OUR PLEASURE IF YOU DOWNLOAD OUR
ENTIRE PRINTED PRODUCT CATALOGUE
IN PDF FORMAT.