1.

SOFT/FIRM SIDE

Made from HR foam with different densities and hardnesses and with specific profiling in 7 ergonomic zones this mattress is offering possibility to choose firm or soft sleeping side. Suitable for partners who are looking for different type of hardness.
2.

DURABILITY

HR foam mattresses are keeping their elasticity and comfort for many years.
3.

AIRFLOW

HR foam has open-cell structure with a better airflow comparing with standard foams. Cover is made from the newest generation of textile called Open Air. Its main caracteristic is whole surface breathability.
4.

ANTIALERGICAL PROPERTIES

HR foam and Open Air have antialergical properties and they are dust, mildew, fungi, vermin, odor and insects resistant. Cover is washable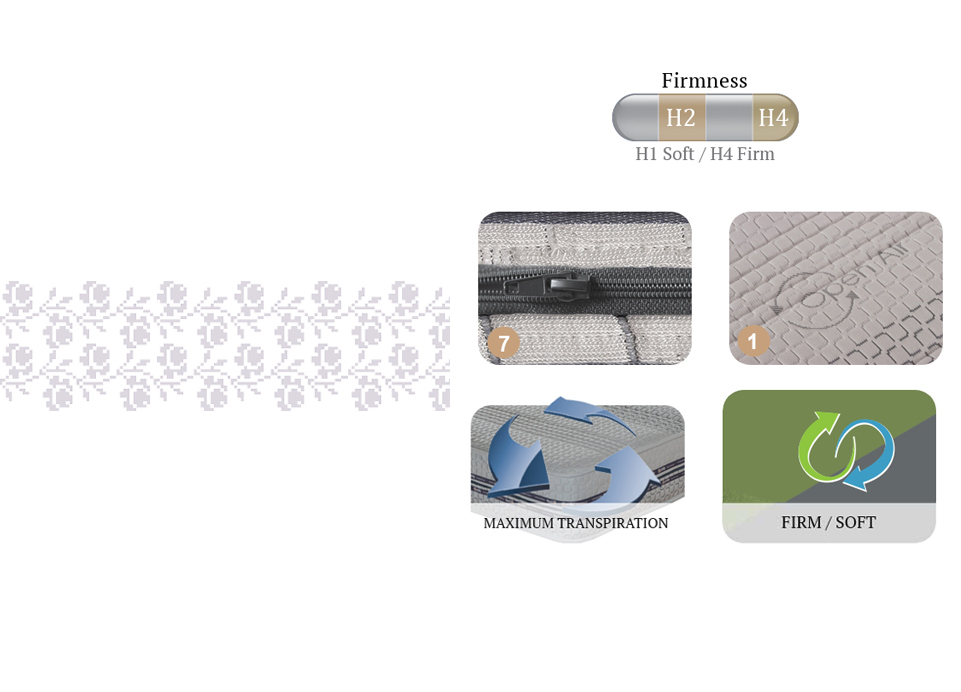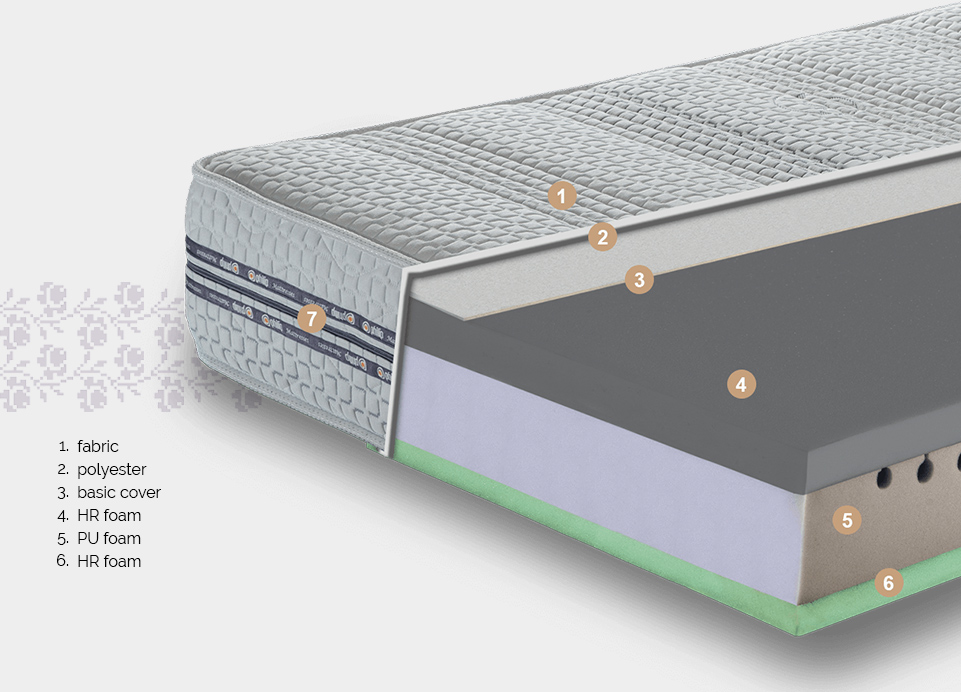 OUR

CATALOG
IT WOULD BE OUR PLEASURE IF YOU DOWNLOAD OUR
ENTIRE PRINTED PRODUCT CATALOGUE
IN PDF FORMAT.